J'ai été formé en Ecosse par l'un des meilleurs peintres-décorateurs du pays, et j'ai su combiner mon savoir-faire et les techniques britanniques avec le meilleur des techniques de décoration françaises pour vous offrir un service de première classe.
J'ai toujours été passionné par mon travail, qu'il soit seulement question de rafraichir ou bien de redécorer entièrement votre intérieur, je suis à votre disposition pour vous offrir un service de qualité, et des conseils honnêtes et fiables.
Qu'il s'agisse d'une seule pièce ou de l'ensemble de votre maison, de peinture, de papier peint, de vernissage ou autres finitions de protection, d'entretien et de décoration de votre propriété, je respecterai les délais et les devis dont nous aurons convenus, sans retards ou coûts supplémentaires.
N'hesitez pas à me contacter pour obtenir un devis gratuit.
Merci,
David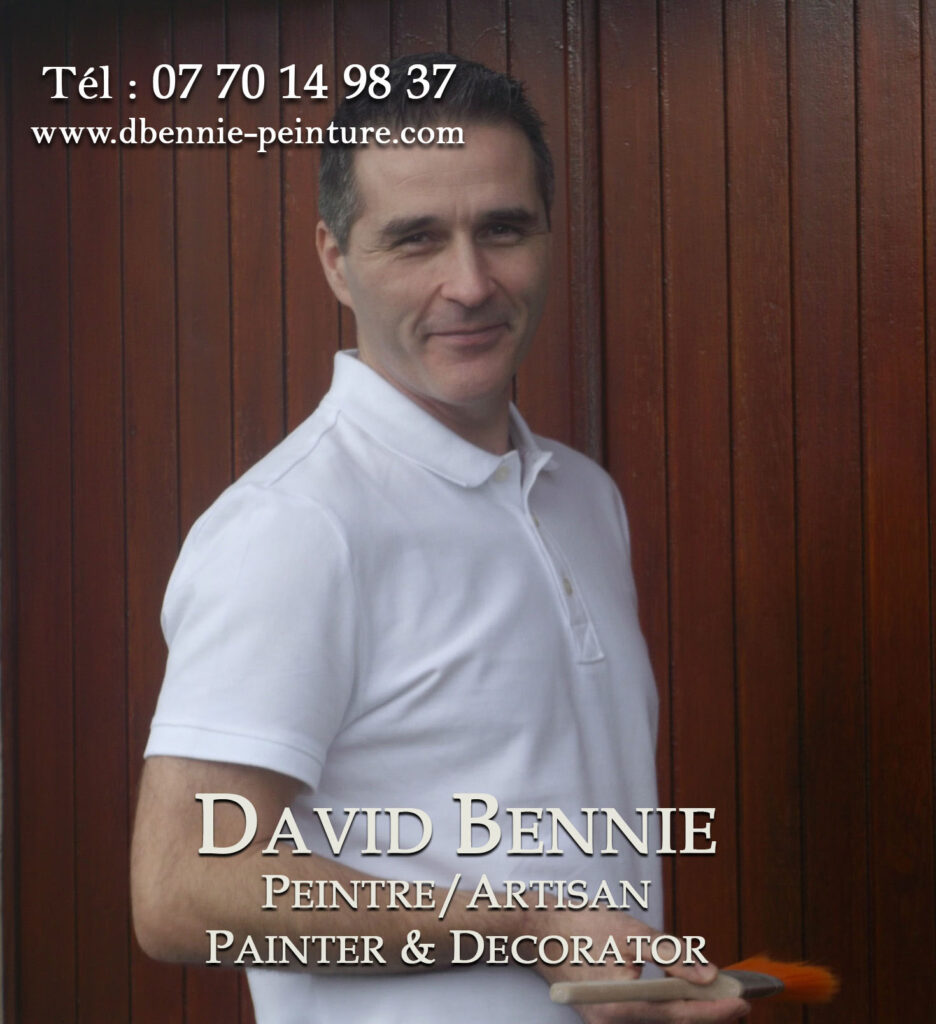 Trained in Scotland by one of the finest Painters and Decorators in the country I have mixed my British knowledge and techniques with the very best of the French decorating techniques to offer you a top class service.
I have always been very passionate about my work whether it be just a freshen up or a complete change I am on hand to offer you an honest and reliable service and advice.
From one room to the complete redecoration of your home. Painting, wallpapering, varnishing and many other finishes to protect, maintain and decorate your property.
Delivered on time and to budget every time with no hidden costs.
Feel free to Contact me for a free no-obligation quote.
Thank you,
David