LE SAVOIR FAIRE ET LA QUALITE A VOTRE SERVICE.
TOP QUALITY WORKMANSHIP, PROFESSIONALISM AND CUSTOMER SATISFACTION.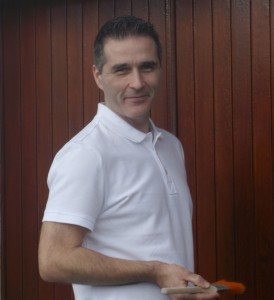 Qu'il s'agisse d'une seule pièce ou de l'ensemble de votre maison, de peinture, de papier peint, de vernissage ou autres finitions de protection, d'entretien et de décoration de votre propriété, je respecterai les délais et les devis dont nous aurons convenus, sans retards ou coûts supplémentaires.

N'hésitez pas à me
contacter
pour obtenir un devis gratuit.

From one room to the complete redecoration of your home. Painting, wallpapering, varnishing and many other finishes to protect, maintain and decorate your property.
Delivered on time and to budget every time with no hidden costs.

Feel free to
Contact
me for a free no-obligation quote.